Wood Flooring: Wood Flooring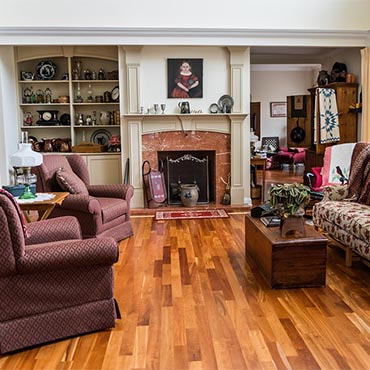 Wood flooring is any product manufactured from timber that is designed for use as flooring, either structural or aesthetic. Wood is a common choice as a flooring material and can come in various styles, colors, cuts, and species.
Brand Overview
---
---
Profile
|
Website
|
Video
|
What's New
|
Warranty
|
Install
|
Maintain
|
Green
Representing the fifth generation in the cork industry, WE Cork offers the highest level of experience and quality in natural cork flooring, sound control under hardsurface flooring, crack isolation under tile, expansion joints, bulletin board cork, anti-vibration cork, insulation cork, Decoy block cork, and wall covering.